Am.11 / Cm.13
Asqus
Available Formats
No. of Tracks
Price
Buy
7" Vinyl Single
2 tracks

£

11.00

Download Single (

mp3

)
2 tracks

£

1.98

Download Single (

wav

)
2 tracks

£

1.98

Download individual tracks
From £0.99
Description
Asqus - Am.11 / Cm.13
Asqus (AKA Aragorn23) is a South African based musician working with algorithmic and gestural composition techniques. For his release on Bladud Flies! - Euclidean Haecceities, the 7th entry into the Abhorrent Jukebox 7" series, two piano pieces are processed using the Bjorklund / Euclidean sorting algorithm. With each execution of the code there are subtle changes to the rhythm, scale and pitch, creating endless possible variations.

Am.11 and Cm.13 follow similar patterns, where dramatically frantic peaks emerge and fall back into a delicate and pensive state. Music for the unsettled.

Each 7" lathe cut is a different variation of Am.11 and Cm.13. No two copies are the same. We believe that this is the first time a generative music piece has been committed to vinyl. Edition of 60 hand-numbered copies.

The 7" has an engraved centre label on side A and comes housed in a beautiful screen-printed sleeve, with each sleeve having a slightly different colour gradient.

Mastered by: Michael Lawrence / The Bricoleur

Artwork: Lauren Winton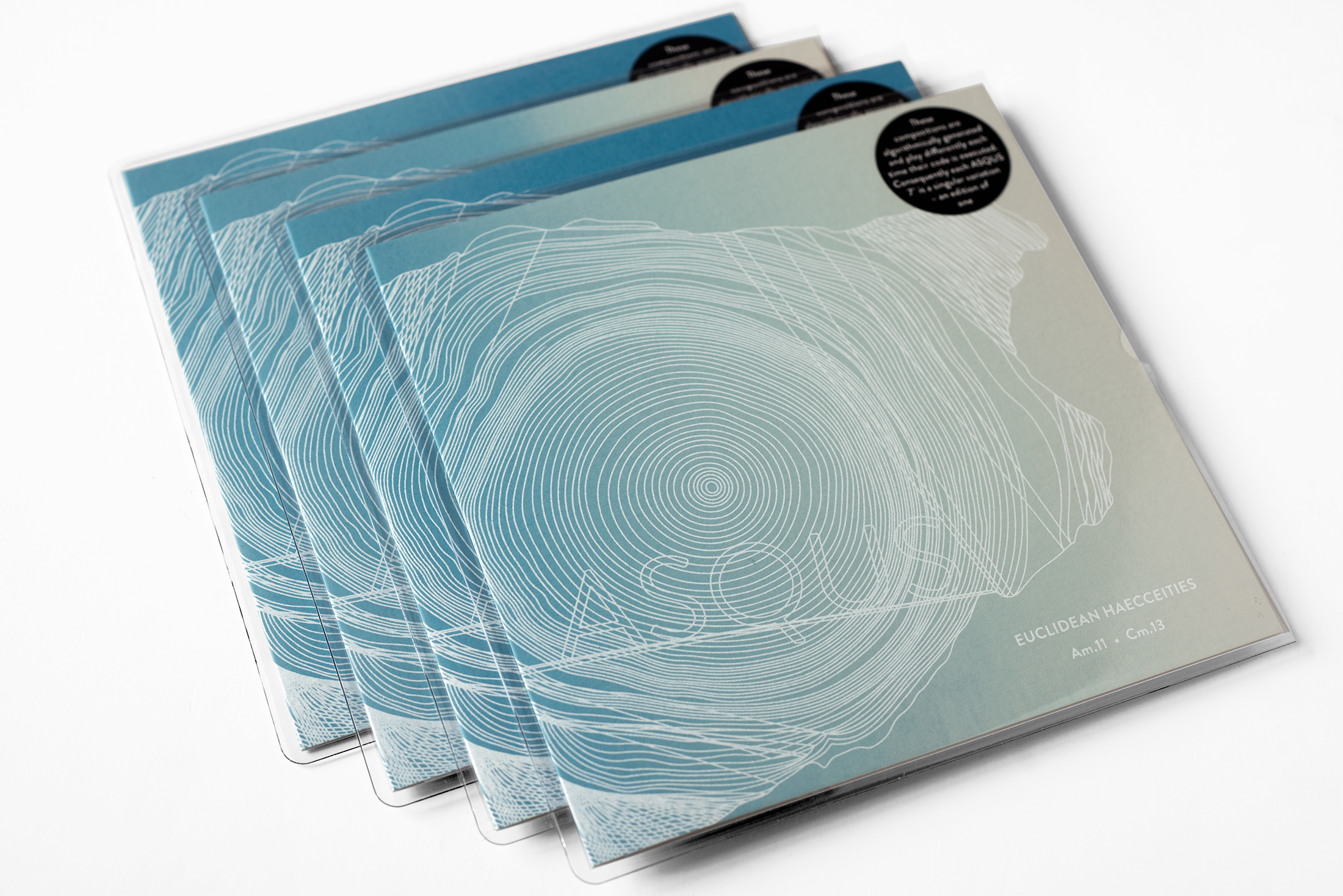 mp3 downloads
Downloads
| Track Number | Track Name | Track Length | Price | Buy |
| --- | --- | --- | --- | --- |
| 1 | Am.11 | | £0.99 | |
| 2 | Cm.13 | | £0.99 | |
| | Entire MP3 Download Single (2 tracks) | | £1.98 | |
MP3 format technical details

These mp3 tracks have been encoded with LAME providing you with a very rich listening experience. No DRM or copy protection is built in to the mp3s.
wav downloads
Downloads
| Track Number | Track Name | Track Length | Price | Buy |
| --- | --- | --- | --- | --- |
| 1 | Am.11 | | £0.99 | |
| 2 | Cm.13 | | £0.99 | |
| | Entire WAV Download Single (2 tracks) | | £1.98 | |